Have you taken a look at the driveway, outdoor entertaining area or swimming pool area at your home recently and thought to yourself "That could do with a bit of a facelift?" Perhaps the driveway has been subjected to one too many oil stains from the car, or the patio pavers are beginning to look a little cracked and damaged. If an outdoor surface on your property is showing signs of wear and tear, give it a new lease of life and a fresh new look with some exposed aggregate concrete paving.
What is Exposed Aggregate Concrete?
A highly decorative choice that never goes out of style, exposed aggregate concrete is used to pave everything from driveways to footpaths, patios, and swimming pool areas. The surface concrete is composed of small pieces of sand, gravel and stone that are known as 'aggregates'. To achieve a smooth concrete finish, these pieces would normally be left hidden. However, with an exposed aggregate concrete surface, the aggregates are intentionally left exposed to produce a unique finish. The finish exposes the smooth textured small stones and pebbles that are part of the concrete. This is achieved by removing the outer layer of cement paste to uncover the coarse aggregate. Not only does this create a visually striking surface that boasts a wealth of aesthetic appeal, but it also comes wi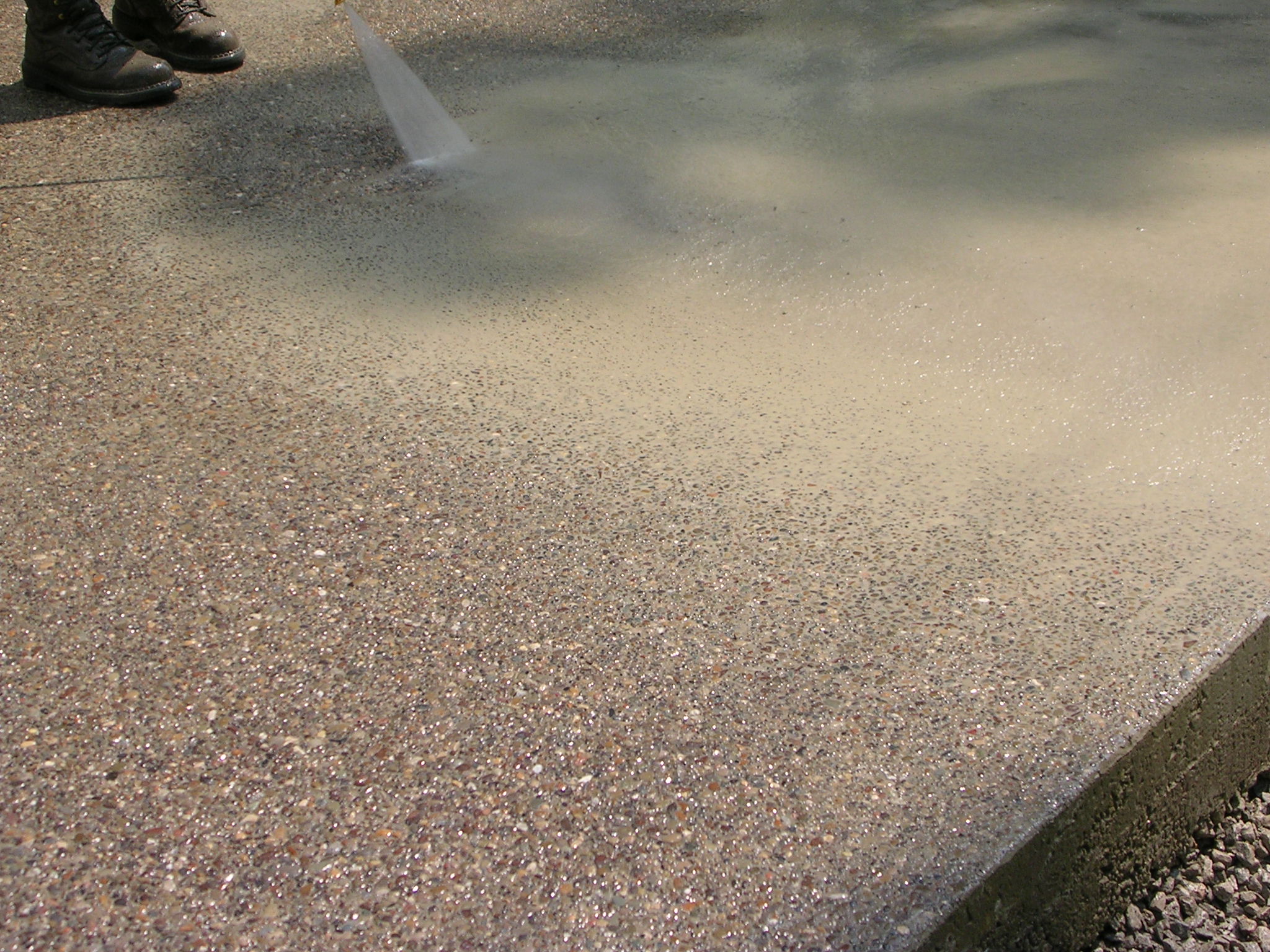 th a variety of additional benefits.
Benefits of Exposed Aggregate Concrete
Whether you're resurfacing your outdoor entertaining area or building an exposed aggregate concrete driveway, with this surface material you'll be able to enjoy a wealth of benefits. Among them are:
Low maintenance – As a surface finish, it's incredibly low maintenance. An aggregate concrete driveway or patio will require very little cleaning and will only need sealing to protect the porous surface from weather damage and stains.
Suitable for both indoor and outdoor use – This type of concrete finish looks great in every environment, including indoor and outdoor areas. Whether you surface the patio or the garage with exposed aggregate concrete, you can be confident that it will look terrific.
Suitable for swimming pool areas – Enhance the look of your swimming pool with concrete that has an exposed aggregate finish.
Great for alfresco and courtyard areas – Thanks to its durability and longevity, aggregate concrete is perfect for heavy traffic areas.
Cost-effective – An exposed aggregate concrete driveway or swimming pool area is a cost-effective option compared to other alternatives, as it requires minimal additional materials and tools to install and maintain it.
Practical and stylish – Not only is this material practical, it's incredibly stylish. Improve the value of your property with an exposed aggregate driveway.
Hardwearing – This material really will stand the test of time. It's a non-skid surface that is capable of withstanding all weather conditions in Perth.
There's no better time than now to enquire about tearing up that worn out patio flooring or oil-stained driveway and having it resurfaced with exposed aggregate concrete.
For further information about our concreting services, please feel free to get in touch.